A proud member of MIT's Safe Paths movement against COVID-19
We are part of the global community-led movement to develop open-source, privacy-by-design tools to fight COVID-19
Learn More
Our Portfolio
Our productions changes the way businesses and industries operate. Our work creates measurable value for our clients, end users and society.
The American University in Cairo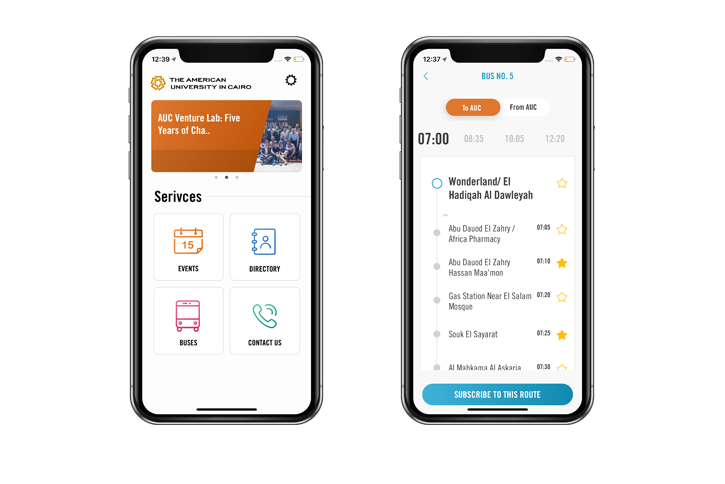 The American University in Cairo
The American University in Cairo
The "AUC Circle" application is part of the AUC's broader initiative to improve the mobile experience of students, faculty, staff, visitors, who interact with AUC's campus and community. Offering a suite of services such as events details, bussing information, live updates and even food ordering.
Nile FM
Nile FM
Egypt's #1 For Hit Music
Egypt's perennial destination for everything music, entertainment, technology, lifestyle, events and more! since 2003 redifning in-ride and on-air entertainment available through mobile to the world offering botu audio and video streaming.
Nogoum FM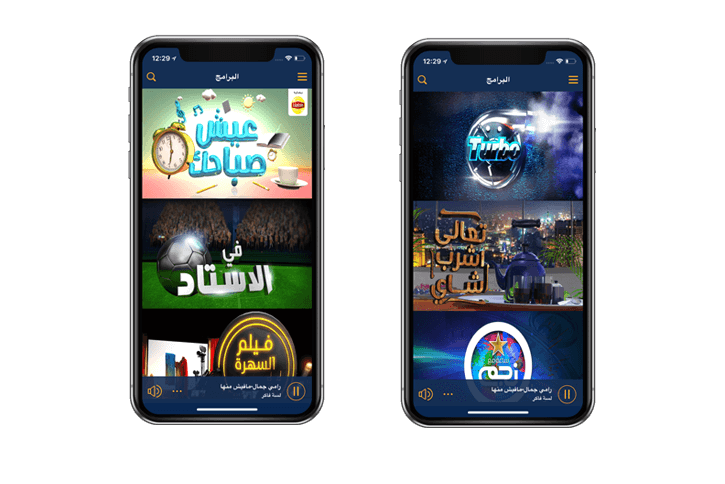 Nogoum FM
نجوم اف ام - على كيفك
With more than a 1 Million listeners from all around the world, the official Nogoum FM Radio App lets you connect with your favorite radio station 24/7 from around the world and exploring exclusive videos, pictures and read the latest entertainment and gossip news.
Vodafone E3rafli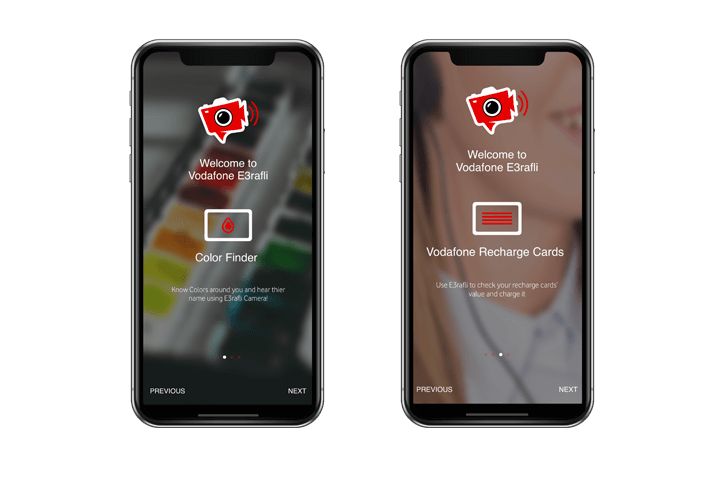 Vodafone E3rafli
Vodafone E3rafli
E3rafli an innovative mobile platform built to help the blind, and the visually impaired to perform their daily challenges. E3rafli can determine the colors, currencies, identify Vodafone scratch cards values & charge them over the air.
Arabian Cement Company
Arabian Cement Company
Helping Arabian Cement Company different working team to change the way they collaborate together using Google Drive and Google Sheet. Giving them an email solution with 99.9% guaranteed uptime, 0% planned downtime
Traveland
Traveland
Transforming the way different branches of Travel Land communicate through frictionless meeting experiences and how they handle their customers schedules and bookings.
American Capital Realty Group
American Capital Realty Group
American Capital Realty Group
Empowering American Capital Realty Group to remove any server storage limitation and extend their own storage quickly and easily. Additionally, providing flexible working culture and the power of search across thousands of customer contacts